The 2013 World Sign Spinning Championship were spintastic! This year's WSSC was sponsored and held by Fremont Street Experience in Las Vegas with music provided by Dj Kn3z from Croatia. Other sponsors included Illy's Coffee. The event was an incredible display of talent and exhilarating performances to watch. The two days of competition began on  Friday February 22nd at 3pm and then again Saturday February 23rd at 12pm.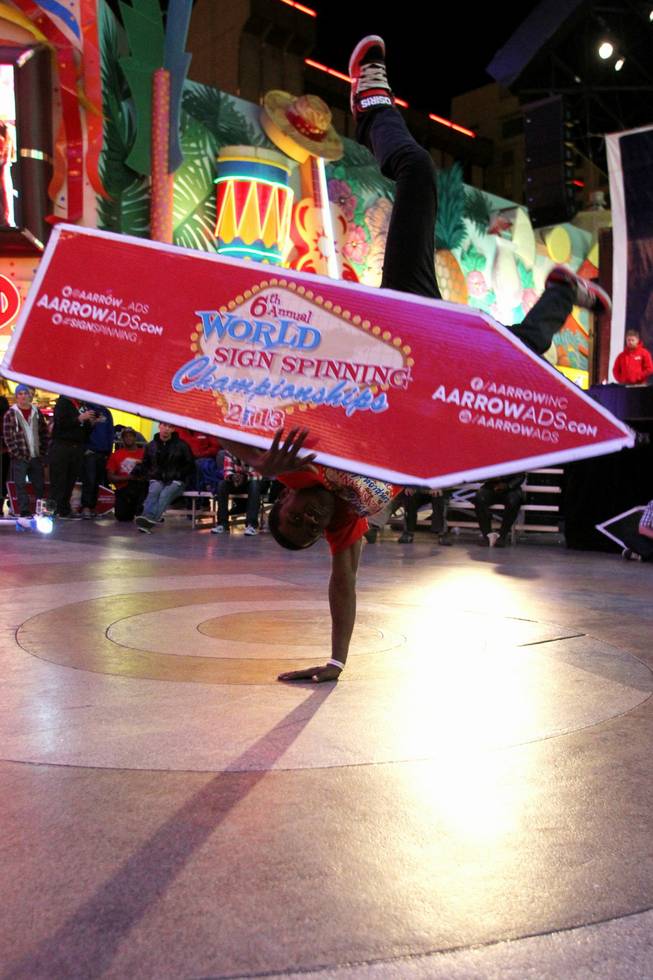 Round 1 of the competition occurred on Friday from 3:00-6:00pm. This first round featured competitors from over 10 countries worldwide.The top 25 spinners from this round moved on to compete in the second round. Following the first round of the competition from 6:00-7:00pm, the Owners Competition took place. Mike Kenny, owner and co-founder of AArrow, took home first prize.                     
Round 2 of the competition began on Saturday from 12:00pm-2:00pm. The top 7 spinners from this round moved on to the Final Round WSSC. The finalists from round 2 were Theo Davis, Kadeem Johnson, Rico Ellis, Caleb Jordon, Mike Wright, Teddy Hale and Laramie Rosenfeld.
The Group Routine, a fan favorite, competed from 3:30pm-4:30pm. In this competition a team of 2 or more synchronized spinners take the stage, showing off routines, often planned months in advance. Team TJ won first prize!
Best Trick of the Year took place from 4:30-5:30pm. In this event, sign spinners push the boundaries of what is possible with a sign. Every spinner is unique, and spends countless hours preparing signature moves. Rico Ellis from Charlotte took home first in this event.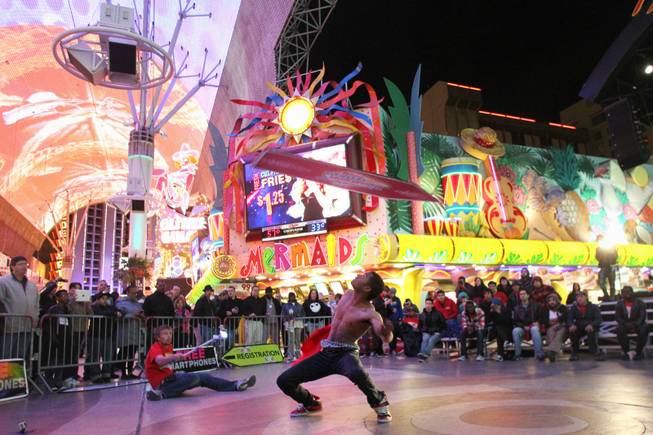 The Final Round of the 2013 WSSC competed from 6:00-7:00pm. The top 7 spinners from round 2 compete to see who is the best of the best as well as receiving a $1,000 cash prize. Mike Wright beat out all the rest and spun his way to the top earning this year's title of World Sign Spinning Champion!